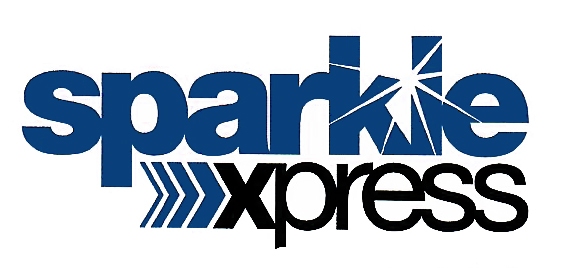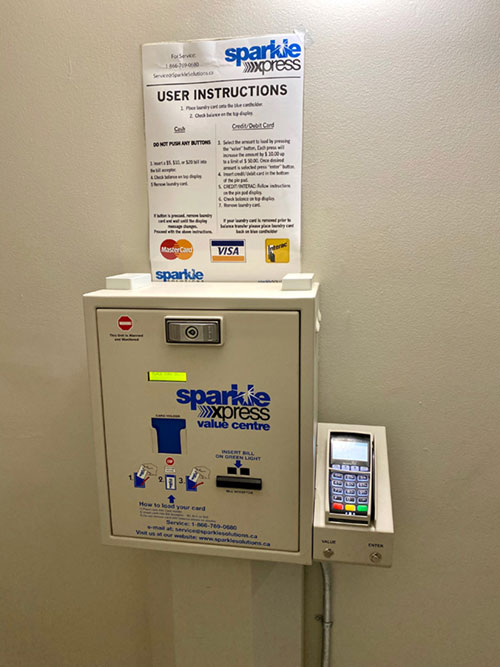 Forget coins – just use our laundry card payment system! SparkleXpress
SparkleXpress is our new, state-of-the-art laundry card payment system for pay-per-use laundry services in multi-resident facilities. Residents can load the card with up to $60, then just place it on our laundry machine-mounted card-readers, which deduct the appropriate amount.
You don't have to worry about the risks associated with coin-based machines, and your residents don't wash their laundry elsewhere (or in their own units) just because they don't have enough change.
How it works
SparkleXpress can be used in one of 2 ways, depending on which of our card-reading systems you use:
Tenants pay cash or use credit/debit to load their card (up to $60) at our Value Add Centre
Tenants pay online using a credit card (PayPal-enabled systems coming soon!) to load their card
Once they've loaded their card, they place the card on the machine card reader, which deducts the appropriate amount after pressing start.
We manage all SparkleXpress resident inquiries and service requests: If a resident loses a card or has trouble with a card reader, their calls and emails come to us – it's seamless.
Sparkle Xpress Card