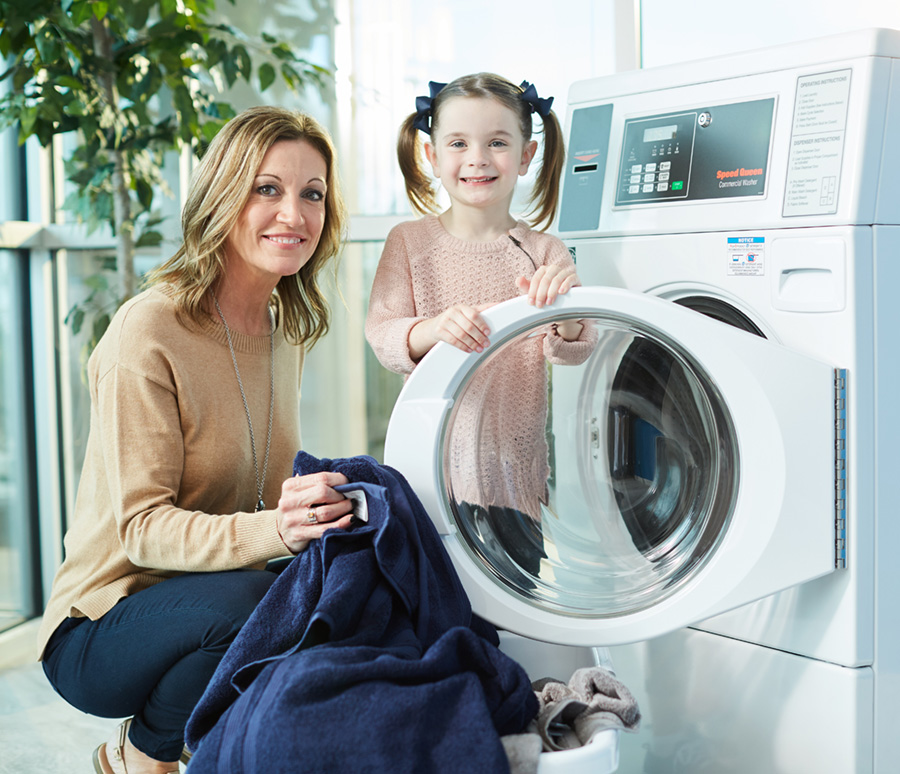 Laundry Services
Better service. Better machines. Happier residents.
We've been working with Canadian property owners and managers for over two decades, so we know their biggest laundry-related concerns:
Hassle-free day-to-day operations
Reliable, responsive service
Increased revenues and reduced operating costs
Attracting – and keeping! – A-list residents
Reporting that goes beyond a monthly revenue total
Sparkle laundry solutions will help you get more out of your laundry services – so you spend more time on your business, and less time worrying about laundry-related issues.
Installation, management and real-time reporting
Just some of the reasons Sparkle Solutions is the best choice for Canadian property owners and managers:
The best service in the industry: Our clients tell us that the #1 reason they chose Sparkle was because of our reputation for friendly, responsive service.
94% of our clients have been with Sparkle for more than 3 years
97% say they'd choose Sparkle for their next property
Increased safety: Our turnkey, card-based solutions reduce vandalism and risk of theft by eliminating coin boxes.
Increased efficiency: Our fully-trained technicians can be at your location within 24 hours (and often even sooner) using our work-order call system.
Happier residents: When residents are able to use clean, operational laundry facilities without waiting until they have a pocketful of loonies, they're less likely to do their laundry elsewhere – which means you improve revenues while hanging on to A-list residents.